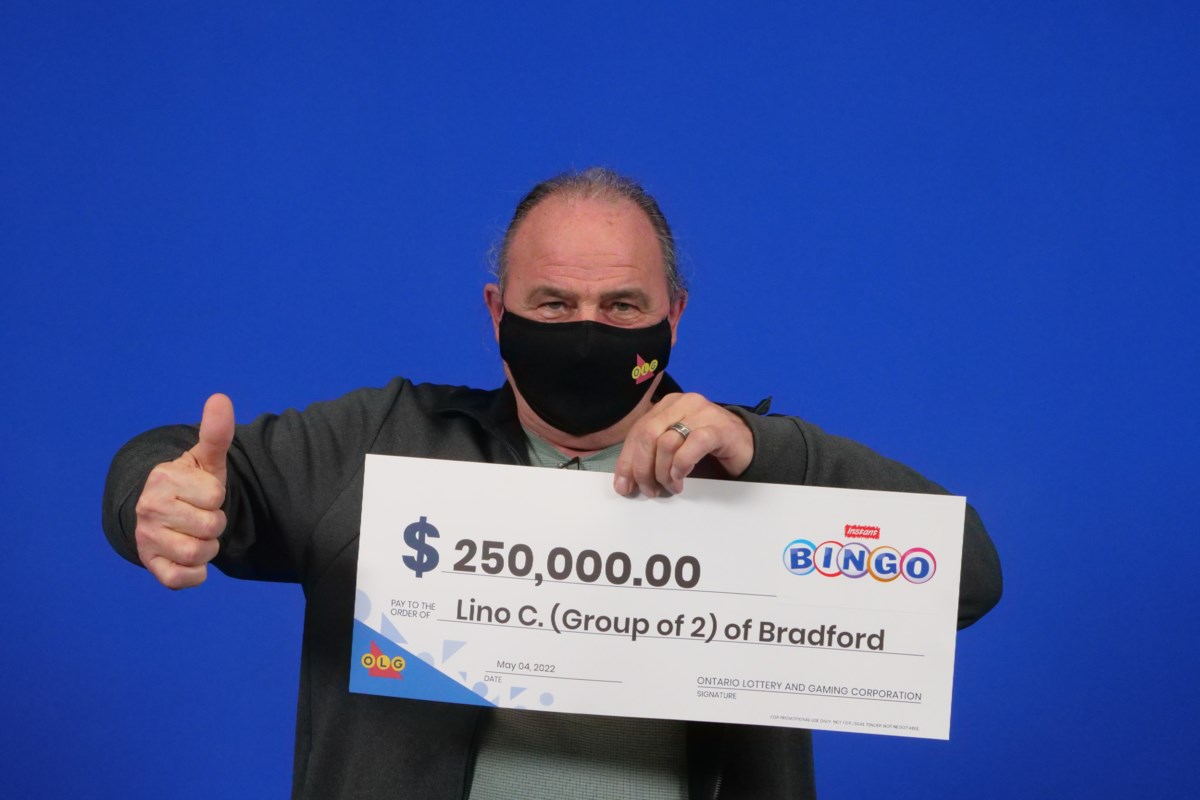 Bingo! Bradford couple get $250,000 richer after snap win
PRESS RELEASE
OLG
*************************
BINGO! Bradford's Lino and Sarah Calicchia won a $250,000 prize with Instant Bingo Multiplier (game #3077).
The married couple say they have been playing instant tickets for decades. "It's our first big win," said Lino, while at the OLG Prize Center to pick up his cheque.
Sarah says when she found out about their big win, she couldn't believe it. "I thought I won big years ago and I was wrong, so I wasn't quick to celebrate this time," she explained. "We double-checked using the OLG app and still couldn't believe it. I was completely shocked. I can't even describe it. Our kids are thrilled for us!"
"It feels good to win," Lino said. "It feels real now!" Sarah added.
They plan to buy a cottage for their family to enjoy for generations.
OLG schedules an in-person prize redemption appointment at the OLG Prize Center in Toronto. We strongly encourage those with claims between $1,000 and $49,999.90 to submit them online or by mail, as appointment availability at this price point is limited. Submitting claims online is fast and secure. Customers with prizes over $50,000 are asked to call 1-800-387-0098 to discuss available prize claim options.
Instant Bingo Multiplier is available for $10 per game and the top prize is $250,000. Odds of winning a prize are 1 in 3.49.
The winning ticket was purchased at Fortino's on Highway 7 in Woodbridge.
*************************