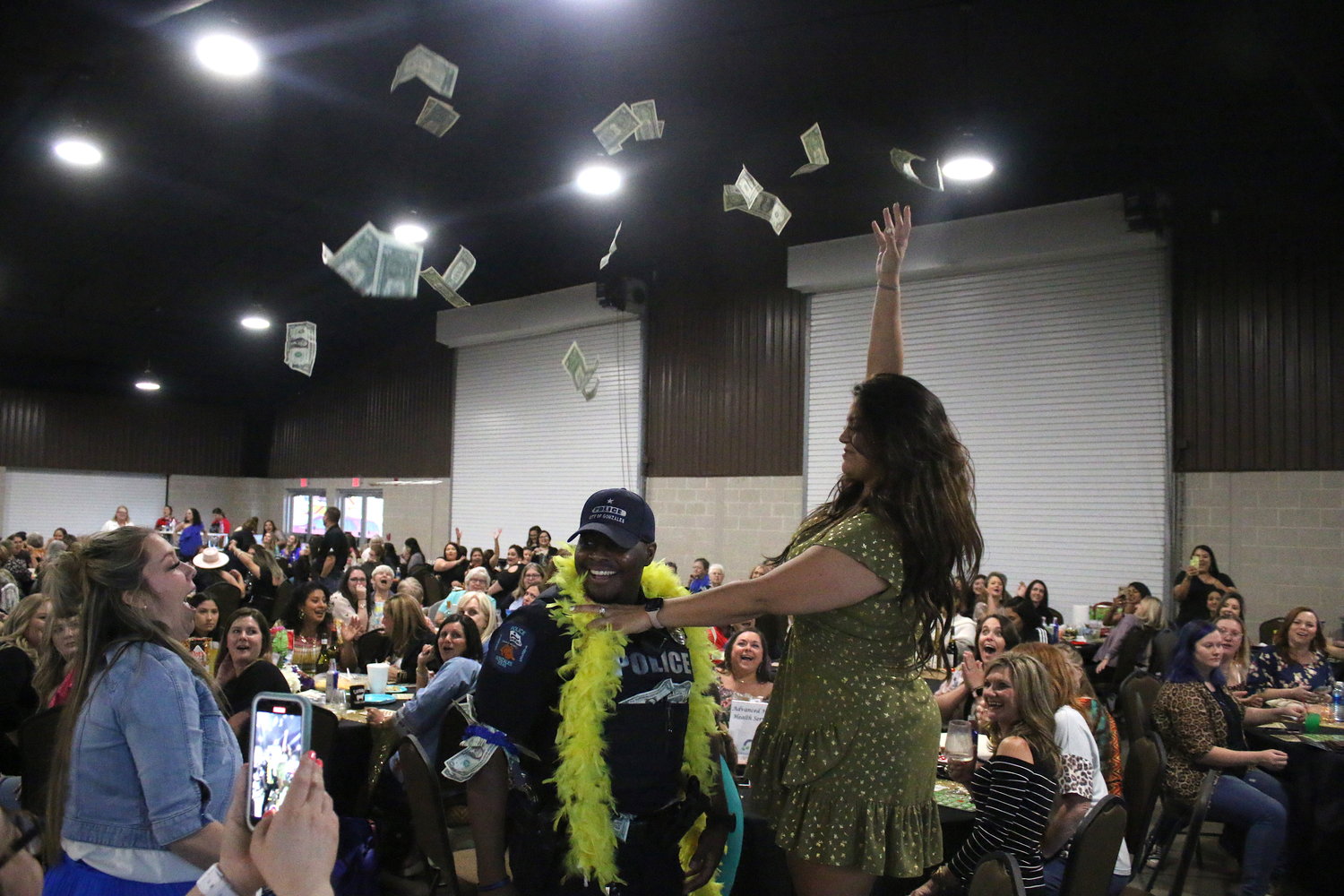 Bingo! Norma's House raises $55,000 to benefit
By BETTY COHN, Gonzales Inquirer
Donations come out at night, at least they did for Norma's House during the ninth annual bingo, bags and badges event at the JB Wells Expo Center last Friday, April 8.
Deane Novosad, Executive Director, said, "Wow! What a fantastic event! At Norma's House we appreciate everyone who came out bingo, bags and badges to support us. We had a lot of people. We could not do what we do to serve the children of Gonzales and Lavaca counties without the overwhelming support of the community. Thank you!
"And a huge thank you should also go to all of the volunteers, board members, law enforcement officers of the Gonzales Police Department and the Gonzales County Sheriff's Office, as well as the Department of Gonzales fire for their help in making our event such a great success!"
All attendees had a wonderful time, with an engaged community crowd and outstanding first responders stepping up to model the merchandise. Several designer handbags were donated to the event by many generous local businesses and community members. Bingo winners were called by guest emcee Egon Barthels, Lavaca County Emergency Management Director, who hosted a lively event for all guests.
Per Novosad, the event raised over $55,000, a record amount for BBB/Norma's House, with a sold-out event and multiple donations throughout the night.