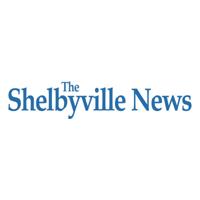 Bingo Purse Designer Returns to Raise Girls Inc. Funds | News
Anyone looking for a new handbag could be in luck in a few weeks.
Girls Inc. of Shelbyville/Shelby County is bringing back Designer Purse Bingo on February 2, after a year-long hiatus due to the COVID-19 pandemic.
Girls Inc. last hosted Designer Purse Bingo in early 2020 before the pandemic hit.
The Bingo event is your chance to help support Girls Inc. while possibly getting a new purse.
There will be over 100 door prizes with designer handbags up for grabs including Michael Kors and Kate Spade.
There are a limited number of tickets available, so Girls Inc. encourages residents to purchase their tickets now.
Tickets are available for $30 each and can be purchased from Girls Inc. A table can also be reserved for $350.
The event will take place from 6-9 p.m. on February 2 at Girls Inc., 904 S. Miller St., in Shelbyville.
On that day, the center will close early so staff can prepare for Bingo.
After school members must be picked up by 4:30 p.m.
Gym classes which usually start at 5 p.m. will be canceled that day but there will be classes to make up for them the day before.
Preschool classes that start at 5 p.m. and 6 p.m. will run from 5 p.m. to 5:45 p.m. on February 1; the beginner gym class which usually starts at 6 p.m. will take place from 6 p.m. to 6:50 p.m. on February 1; and the advanced course which starts at 5 p.m. will run from 6 p.m. to 6:50 p.m., February 1.