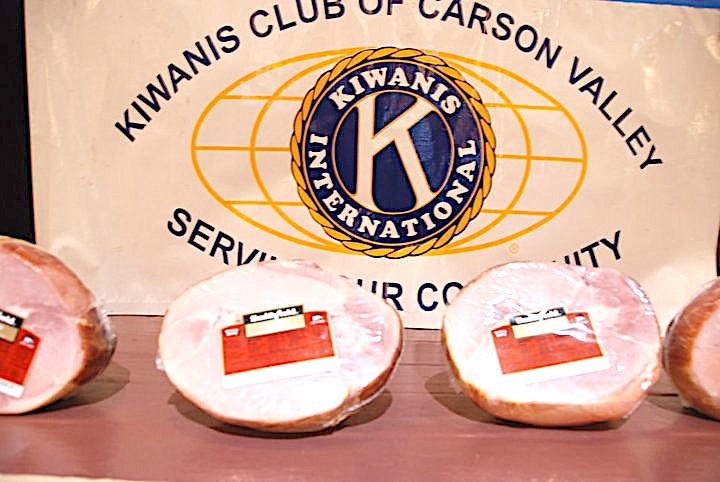 Ham Bingo returns on Saturday | Serving Minden-Gardnerville and Carson Valley
Ham Bingo is Saturday at CVIC Hall in Minden.
The Kiwanis Club of Carson Valley will hold its annual Ham Bingo for kids Saturday at CVIC Hall in Minden. There will be two sessions, the first at noon, the second at 3 p.m.
"We are now using paper bingo cards," spokesman Gary Dove said. "Bingo cards are two for $1. Daubers available for $1 each.
There is no limit to the number of games an individual can play at the same time.
"The games will last until all hams are given out and an exciting grand prize is awarded for each session," Dove said.
Tickets will be on sale at all screenings for raffle prizes. Free popcorn and coffee will be available, while hot dogs, chips, water and soft drinks will be available for purchase.
Easter is April 17 this year.
"The Kiwanis Club of Carson Valley hosts fundraisers throughout the year to support the Kiwanis Scholarship Fund and other worthwhile initiatives that benefit the well-being of local children and families," said officials said. "Kiwanis is a global service organization for men and women who want to become personally involved in leading and improving their communities. The youth of our community is our priority.
The Kiwanis Club meets every Thursday at 6:30 a.m. at the COD Casino. For more information, including how to become a Kiwanis member, call 775-339-8882.