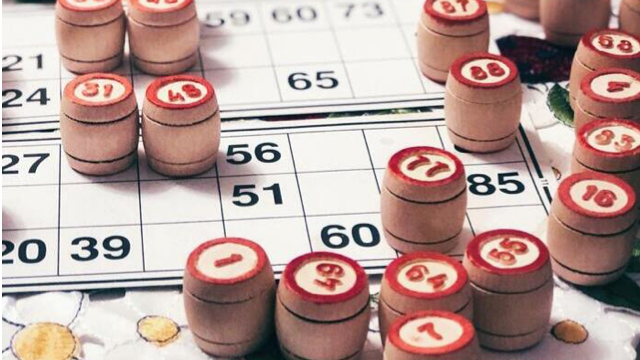 How Technology Has Changed Bingo Games And What To Expect In The Future World news
When it comes to entertainment and popular culture, longevity is often seen as a key factor in determining whether something is a success or a failure.
However, in an age when short mediums like Snapchat and TikTok are all the rage, longevity has become increasingly elusive.
Based on this, it may be surprising to find that an activity with almost 500 years of history has become an online phenomenon.
The roots of bingo go back to a 16th century Italian lottery, and it has since had a huge impact in hundreds of countries around the world.
The game's first real increase in popularity came in the United States before World War I, and news quickly spread across the Atlantic Ocean to the United Kingdom.
In the 1950s, bingo games were the entertainment activity of choice for millions of people in the UK, with venues popping up all over the country.
The boom continued over the following decades, but significant changes in spending habits as the new millennium approached took a heavy toll on bingo.
Hundreds of land-based sites have been forced to close their doors, leaving many game operators struggling to make ends meet.
The creation of the internet has proven to be an unlikely savior for bingo, giving businesses in the industry the opportunity to rethink their business models.
Technological advancements have completely revolutionized the bingo industry, causing a massive resurgence in the popularity of this iconic game.
A technology-driven renaissance
The gaming industry is rarely slow to spot an opportunity, and modern technology has undoubtedly provided them with the tools to work their magic.
The move to online bingo changed the public's perception of bingo from a game played widely by the working class to one that could be enjoyed by anyone.
The first incarnations of bingo sites were pretty basic, with the technology only allowing variations such as 90 and 75 balls.
Fast forward to today and things look a lot different, with modern bingo sites now offering players a plethora of immersive games.
The new bingo landscape
"Variety is the spice of life" is a phrase that rings true when it comes to online bingo, with operators using technology to deliver all kinds of innovation.
One of the best developments has been the introduction of game combinations, which merge other games with bingo to create exciting new titles.
For example, Slingo expertly combines the excitement of slot machines with the thrill of bingo to produce a truly wonderful game.
Some operators have taken popular casino games like poker or roulette and mixed them with bingo, attracting a new generation of players.
In fact, playing online bingo games has become very exciting for players and moreover it is very comfortable to play them whenever you want and wherever you are.
Integrate the social element
One of the biggest attractions of bingo in its earthly heyday was the social element, with the game being used as a vehicle to facilitate meetings with friends and family.
Online bingo operators have recognized the importance of this by incorporating chat facilities alongside the various games on their sites.
This allows players to interact with each other as they play, making bingo one of the most social games you can play online.
Chat room technology also allows operators to run games alongside the main games, creating a more enjoyable experience for bingo players.
Explode on mobile
Mobile technology has led to massive growth in the bingo industry
Improvements in mobile technology have also had a huge impact on bingo, helping to make the game more appealing to a younger population.
Studies have shown that people spend around four hours a day on their smartphones, and much of that time is spent playing games.
The best bingo operators have taken this to their advantage by fully optimizing their sites to work on mobile devices.
Many have gone further by developing stand-alone apps that make it even easier to play your favorite bingo games on the go.
Virtual reality bingo
The past two decades have transformed the bingo industry and it would be a big surprise if it were still the same 20 years from now.
One of the innovations most likely to impact the industry could be virtual reality (VR) technology, which has been on the verge of breaking into the mainstream for some time now.
Previously, the technology had fallen short of expectations, but the latest line of helmets appear to be able to deliver the goods.
This is potentially exciting for online gambling operators, who may soon start offering players the ability to play bingo games in virtual environments across the world.
Blockchain bingo
Blockchain is another emerging technology that has grazed the margins of online gaming in recent years.
Some operators have already tried blockchain-based bingo game development solutions and others are expected to follow suit in the future.
This will help facilitate greater financial security for players and operators, while enabling faster cross-border transactions.
Increased liquidity, P2P transactions, biometric security, and greater transparency are some of the other main benefits of using blockchain for bingo.
Online Bingo – The Future
As we have already mentioned, virtual reality and blockchain technology are expected to be the main innovations that will impact online bingo in the coming years.
We also anticipate that many operators will take a "mobile first" approach to their site design as the use of smartphones continues to increase.
Many developers are increasingly adapting the design of their sites to mobile and this trend is expected to continue for the foreseeable future.
With nearly 500 years of history behind it, bingo has unquestionably stood the test of time and is likely to stick around for many years to come.