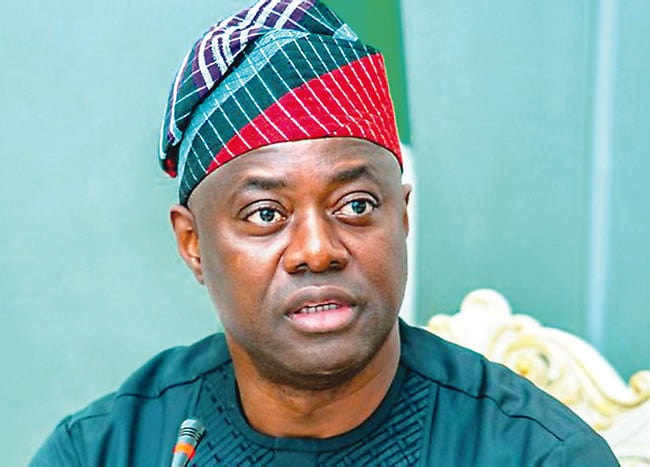 Oyo government warns of unregistered promotional lotteries, threatens strict enforcement
The Oyo state government has said it will begin to strictly enforce unregistered promotional lotteries in the state by banning businesses that engage in such promotional lotteries, warning residents of the state of be wary of businesses and organizations that begin to attract them with giveaways offered in the name of promotional lotteries as the holiday season approaches.
The CEO of the Oyo State Gaming Board, Mr. Olajide Boladuro, made the revelations at a press conference, announcing the board's annual interactive stakeholder forum held in the Horizon Suite room, Oluyole, Ibadan .
The two-day Stakeholder Forum is expected to begin with a roadshow on Tuesday, while the Stakeholder Forum, which will feature two-group sessions, will take place on Wednesday, followed by a dinner and evening of awards ceremony where recognition and praise will be awarded to deserving operators and other industry players.
Speaking on the challenges of unregistered promotional lotteries in the state, Boladuro said the trend has been on the rise lately due to the approach of year-end activities, adding that "in fact, it's been a challenge with companies like in promotional lotteries. I don't want to name names but they know each other. It comes to the end of the year where they have all these promotional lotteries.
"We've written to all the businesses based on our surveys in the state, we've given them warnings but we're not getting a lot of responses. I want to use this medium again, to communicate with them because the next thing that will follow letters and appeals will be strict enforcement.
"We are going to close their doors. You cannot be bigger than the government. It's in our law. If you look at the Oyo State Gaming Law 2018, the promotional lottery is built into our laws. Banks and telecom organizations that give announcements about what they can do with recharge cards or whatever to their customers are supposed to register with the Oyo State Gaming Board and there is a fee you pay for this registration to get started in this kind of activity.
"After our stakeholder forum, there are plans in place, especially during this festive season, to engage companies that have not heeded our warnings to do what is necessary in accordance with state law.
"The Oyo State Gaming Board is a gaming regulatory body of the Oyo State Government with the powers and functions of regulating betting / gambling operations through registration and licensing / permitting, surveillance, inspection of gambling activities and protection of the interests of all. players in the gaming industry in Oyo State, Nigeria.
"The Council regulates all categories of gaming operations such as lotteries / lotteries, pool betting, sports betting (online and offline), casinos, telephones / scratch cards / interactive games, virtual games, promotional contests, arcades / gaming machines and any other type of gaming operation in the state.
As part of creating synergy with stakeholders while working with the realities of the gaming market in the state, Boladuro hinted that the board has launched an interactive stakeholder forum to inform and engage stakeholders, including registered and potential gambling operators, service providers, relevant agencies and ministries, media and members of the public in the current business climate.
"Over 70 percent of gaming agents have been duly registered and licensed from the board of directors, 75 percent effective enforcement exercise on offending operators / agents; 90 percent gaming regulatory compliance and completion of documentation process. Prompt payment of monthly taxes and other statutory levies, elimination of the backlog of operator responsibilities and efficient payment plan, rapid verification and reconciliation of payment and financial situation with operators, "he revealed.
Boladuro further said that the council exercised oversight and due diligence on minors (under 18) found in betting shops / kiosks.
YOU MUST NOT MISS THESE NIGERIAN TRIBUNE TITLES
FALSE! Yoruba is not an official language in Brazil
Claim: A national newspaper and several online platforms claim that Brazil adopted Yoruba as an official language and that the language would be included in the curricula of primary and secondary schools.
Verdict: The claim is false. The content of the article published by these online platforms is not new; it has been put back into circulation several times and has been debunked. Oyo government warns of unregistered promotional lotteries, threatens strict enforcement