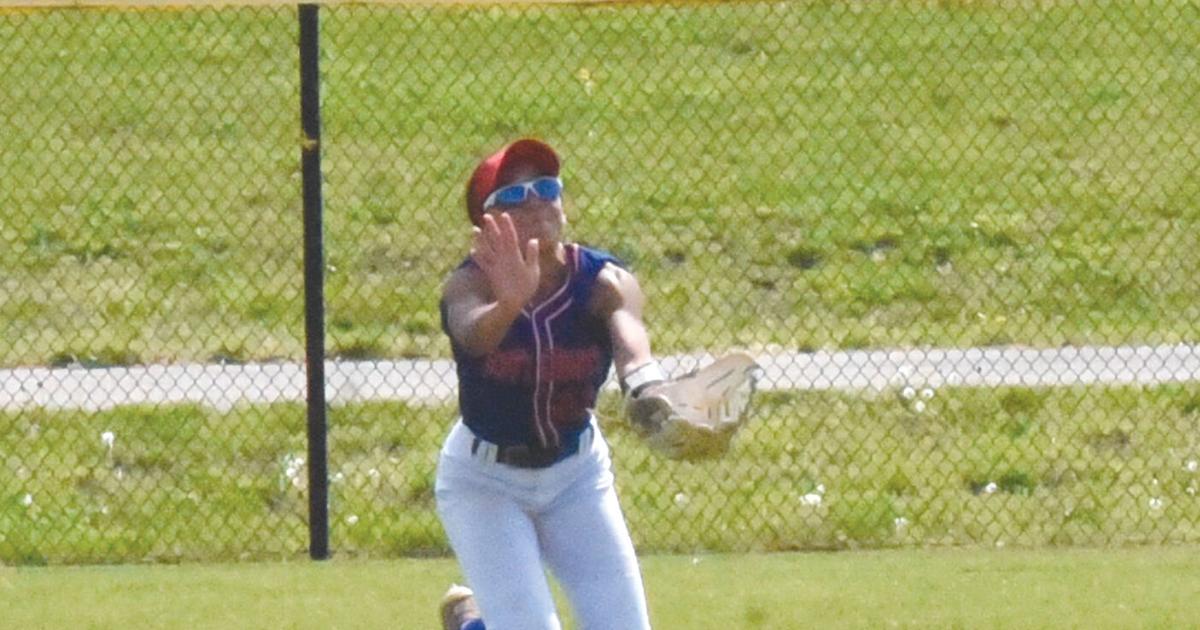 Softball HS: Cards contested by five games in 48 hours | Sports
Scott County softball doesn't have the wiggle room against ranked opponents that the Lady Cards enjoyed against their 42nd District rivals.
These trends were confirmed during a busy weekend. SC picked up a 10-0 win over Henry Clay to remain unbeaten in district play on Friday and rallied to beat Mercy, 3-2, both at Great Crossing Park.
Mercy was one of three tough opponents Scott County faced at the Dan Cummins Classic. The Cards dropped the other two, 7-2 to Pendleton County and 2-1 to Lafayette.
The five-game grind in less than 48 hours began with a frustrating 6-1 loss to Woodford County at Versailles, a game that was transferred from Georgetown at the last minute due to conditions on the pitch.
"It wasn't our team," SC coach Billy James said of his team's first road game, aside from a spring break trip to Florida. "We had runners. We both had six hits. We made three mistakes. They had a few timely hits, and we had none. That's part of it. It's one of those bad games.
Five of the runs that night against SC ace Ada Little, who struck out nine and walked just two, were unearned. Kayleigh Bell was 2-for-3 to lead the Cardinals offense. Makiah Jackson had the only RBI.
Friday's solo contest was more like that. Scott County (11-5, 3-0) had 15 hits from nine different sources. Eight players drove in a race.
"It was so important to me. Even in school I was like, 'I have to hit well today.' I've been thinking about it all day," said SC cleanup forward Delaney Vaughn, who was 3-for-3 with one of the Cards' three doubles. "We all have great chemistry. together, and when it's not just one person's day, I feel like it's my job as a friend, not just a teammate to pick them up.
Kenley Ison, Jackson, Jenna McMillan and Lauren Jones each had two hits. Ison, Bell, Little and Jalynn Blair joined Vaughn with extra hits. Little and Taylor Reid combined nine strikeouts in the shutout on four hits.
The round robin got off to an ominous start when three straight errors led to Mercy's deuce in the top of the fourth, but SC fought back on Little's deuce homer late in the frame. Jackson (single) and McMillan (walk) kept the rally alive with two outs for Blair, who floated Gane's eventual game-winning shot to center field.
"I was starting to have deja vu from last year when we lost to them twice by one point," James said.
Little concluded the one-hitter by retiring his ninth and tenth Jaguars. She and Karsyn Preston each had two of SC's seven hits.
"I feel like we're finally going to face the better half of the teams we've been up against this season," Vaughn said. "I think it's important for everyone on the team to see that kind of pitching and that level of softball."
Reid's two-run single put Scott County ahead of Pendleton County at the top of the first. In the circle, she kept the LadyCats off the board until a consecutive walk and singles, all with two outs, made it 2-2 in the third. The next inning, Madison Verst's brace broke the tie and sparked a five-run rally with two outs.
Vaughn was hit by a pitch with the bases loaded in the third to knock out the SC past Lafayette. Reid led off the inning with a single for SC's lone hit of the game.
Lafayette broke through in the fifth with three singles, the last an RBI by Aniyah White. Nora Mack won it for the Generals with a two-out single in the top of the sixth. Small eight striped. Lafayette's Claire Cronan whipped up 10 in four no-hitter relief innings.
"One thing he does is he should help us gain momentum, win or lose. You get a lot of at-bats," James said.