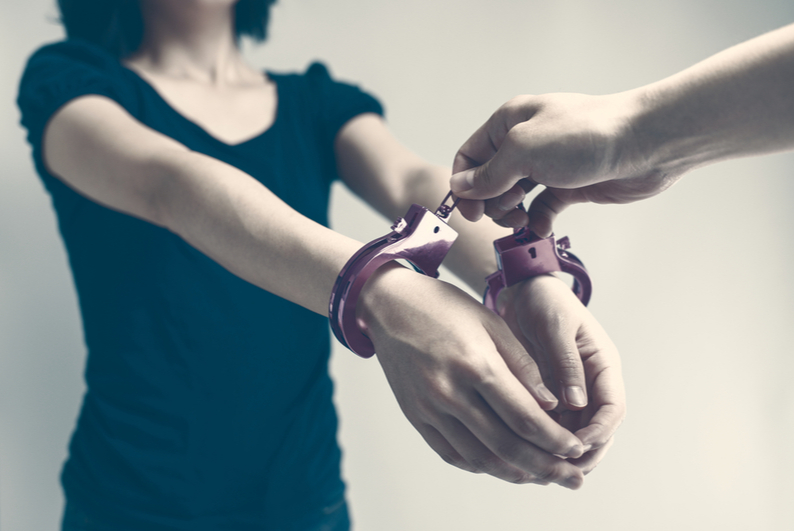 Woman faked kidnapping and used ransom to play bingo
Spanish police arrested a woman for faking her kidnapping and using the € 6,000 ($ 6,954) in ransom to play bingo. [Image: Shutterstock.com]
From kidnapping to gambling madness
A woman in Spain faked her own kidnapping and used part of the € 6,000 ($ 6,954) ransom paid by her husband to play bingo.
Her husband was in the hospital
Spanish police have opened an investigation into the events after taking the 47-year-old woman into custody. Her husband was in the hospital when he received messages from his wife that someone had taken her hostage. The messages described the steps he had to take to release her, including paying the € 6,000 ($ 6,954) ransom.
An elite kidnapping unit, alerted to the husband's potential kidnapping, discovered the wife's claims to be false after withdrawing the ransom money from a bank in Badalona, ​​near Barcelona. She then spent the money at a nearby casino.
Caught in flagrante delicto
Mossos d'Esquadra Police Force found surveillance footage of the woman withdrawing the ransom funds before spending them at a casino in Badalona. In the video, she uses the hand sanitizer dispenser at the entrance to a casino before walking past slot machines on her way to the bingo hall.
Police arrested the woman while playing a game of bingo on suspicion of extortion and falsification of a crime. After a private hearing, a judge granted him bail while the criminal investigation continues. A spokesperson for Mossos d'Esquadra explained how agents arrested a 47-year-old Spanish woman "for claiming to be deprived of her liberty and for claiming that her captors demanded € 6,000 (£ 5,077) to release her alive" .
The statement goes on to explain how the woman's husband contacted local police after receiving numerous phone messages regarding the kidnapping. The police advised the husband to pay part of the ransom.
According to Mossos d'Esquadra, false kidnappings are actually relatively common in this region. They deal with many similar cases every year.
Other confusing gambling related crimes
Over the years, there have been numerous cases of similar gambling related crimes around the world.
Police find 60-year-old offender taped up and tied up
In 2019, for example, a man in New York City faked his own kidnapping in an attempt to avoid paying $ 50,000 in Super Bowl bets after his online betting scam went awry. Police found the 60-year-old offender taped up and strapped to his truck, claiming someone had abducted him and stole the money.
Outside of the kidnapping world, 2021 featured plenty of gambling-related crime stories in the news that left people scratching their heads. In June, police arrested the principal of a California Catholic school for embezzling $ 835,000 to fund his gambling addiction. The nun's crimes cost him 40 years in prison.
More recently, in Massachusetts, the U.S. District Court indicted a father and two sons with a $ 21 million lottery ticket-cashing scheme. A judge charged them with fraud, money laundering and tax evasion for the family business.