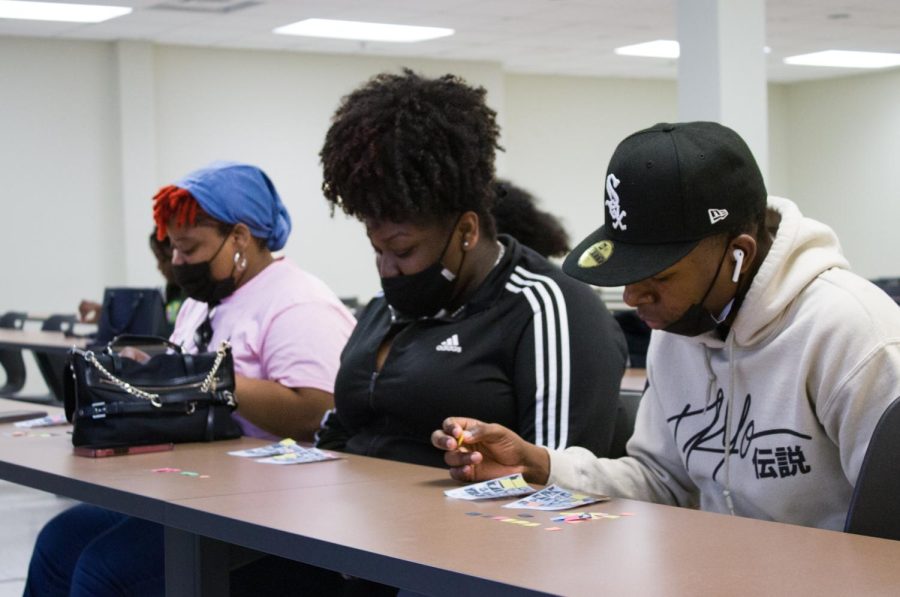 Women's history celebrated with bingo – The Hawkeye
The Ambitious Women's Society has made it clear that girls rule the world and the bingo table. Last Tuesday night, AWS hosted a bingo night centered around Women's History Month.
The event was filled with music, snacks and, of course, lots of bingo.
Each bingo card featured different women throughout history like Michelle Obama, Anne Frank and Frida Kahlo as well as lesser-known figures like Chien-Shieng Wu, Marie Curie and Malala Yousafzai. Each player had fun playing bingo while learning about influential women in history.
First-year kinesiology student Michayla Myles liked the aspect of including women on the cards.
"On the bingo cards, we had women in the story that some people might not know, and so they told us who they were and why they were very important," Myles said.
AWS President Niya Flugence said it was important for AWS to host an event that supports Women's History Month.
"We were talking about it among our officers and decided that a bingo night would be good to educate people about the women in our history and also to have fun while winning prizes," Flugent said.
Prizes that bingo winners could choose from included a chocolate bar and flowers, a massage ball and a set of scrunchies with a mug and a $15 Walmart gift card.
Czariah Rhine, a freshman accounting student, said the event went well because it was planned by women for women.
The Ambitious Women's Society did a great job organizing the event. You left the event not only having had a fun night of bingo, but also with more knowledge about women and a few more friends.
"I feel like it was a good event to support Women's History Month because it was an event created by an all-female group and the women were there to support it," said Rhine.
Flugence said the event was a great success and that AWS will host more events like this in the future.